Our Industry Startup Founders and CEOs
We bring together a range of guest experts from throughout the innovation and venturing ecosystem. From corporate venturing leaders to academics, and from startup up founders to wider venturing figureheads, the Institute prides itself of bringing together a varied range of expert commentary. The list below comprises our Startup Founders and CEOs - whose perspectives from the other side of the investment table are invaluable to the learnings and development of our participants. 
Eric Allen, Lisnr
---
Kurt Busch, Syntiant
---
Geoffrey Clapp, Health Hero, Better
---
Chris Combs, LinkSquares
---
Iain Cooper, SeekOps
---
Vineet Erasala, Genetesis
---
Jorge Fernandes, i-Blades
---
Gilad Gershon, Tropic Bioscience
---
Karim Hijazi, Prevailion
---
Colin Hill, GNS Health
---
Jeff Kostos, Spear Power Systems
---
Nish Kotecha, Finboot
---
Michael Levin, Vericred
---
Zheng Li, Li Industries
---
Carolyn Magill, Aetion
---
Koichi Nakamura, Idein
---
Greg Pierson, iovation
---
Sce Pike, Iotas
---
Sterling Pratz, Car IQ
---
Renee Ryan, Cala Health
---
Aniruddha Sharma, Carbon Clean Solutions
---
Chris Sheldrick, What3Words
---
Peeyush Shrivastava, Genetesis
---
Kevin Singerman, Auto-Fi
---
Arcady Sosinov, FreeWire Technologies
---
Richard Stanfield, Tibit
---
Nathaniel Storch, Amenity Analytics
---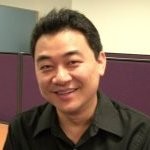 Micheal Tso, Cloudian
---
Charlie Wuischpard
, Ayar Labs Inc
Expert Videos
View the full catalogue of videos, panels and webinars produced by the GCV Institute and its guest experts
Sign up for Institute Updates
Add your email to the mailing list to get the latest updates.